April 25, 2021
The Beatitudes – Blessed are the Poor in Spirit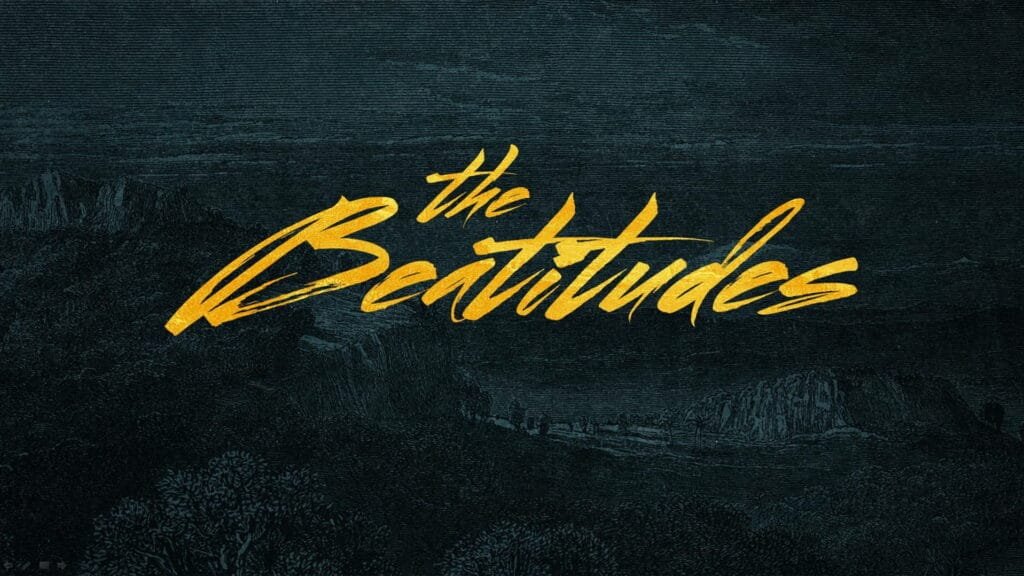 Sermon series :
The Beatitudes – Blessed are the Poor in Spirit part 1
On April 25th, 2021, Pastor Eric started a new sermon series on "The Beatitudes".
The beatitudes are one of Jesus' most essential and crucial sermons. In the Sermon of the Mount, Jesus lists eight beatitudes, or eight principles, for a blessed life. The blessings are not only reserved for us in heaven: we can also experience them here and now. Those who put them into practice in their lives will experience these blessings. 
We can read the Sermon on the Mount in a few minutes, but many theologians agree that it would have taken Jesus days to go through the sermon in its entirety. Matthew 5:1-3 state,
Seeing the crowds, he went up on the mountain, and when he sat down, his disciples came to him. And he opened his mouth and taught them, saying: 'Blessed are the poor in spirit, for theirs is the kingdom of heaven.
Below are four reasons why the beatitudes are crucial:
They are found in the Scriptures.
The fact that the beatitudes are found in the Bible should be sufficient to convince us that they are of capital importance. (2 Timothy 3:16-17)
They are taught by Jesus Himself

.
He left heaven and came down to earth to show us how to live differently.
They were delivered at a precise moment.
Jesus shared the beatitudes right after He selected his 12 disciples; those who would share His message with the world.
They were delivered in a particular way.
Before sharing the beatitudes, Jesus sat down. Back in the day, when a Jewish rabbi would officially teach, he would sit down. 
In Matthew 5:3 we read,
Blessed are the poor in spirit, for theirs is the kingdom of heaven.
Blessed is a synonym of 'God-like joy'. It's a joy that is independent of our circumstances. The joy of the Lord is the strength of a believer. This joy comes from God, so nothing can take it away from us. Jesus tells us that if we put in practice these eight beatitudes, we will experience God-like joy. The secret is how often we put them into practice.
We, who are poor in spirit, realize we need forgiveness. We realize we did not meet God's perfect standard… and we repent. As God's children, we need to do this daily through prayer. When we pray, we are showing God we need Him. In John 15:5, Jesus says,
I am the vine; you are the branches. Whoever abides in me and I in him, he it is that bears much fruit, for apart from me you can do nothing.
Blessed is the person who realized his personal bankruptcy and put his whole trust in God.
Watch video here: